GIVEAWAY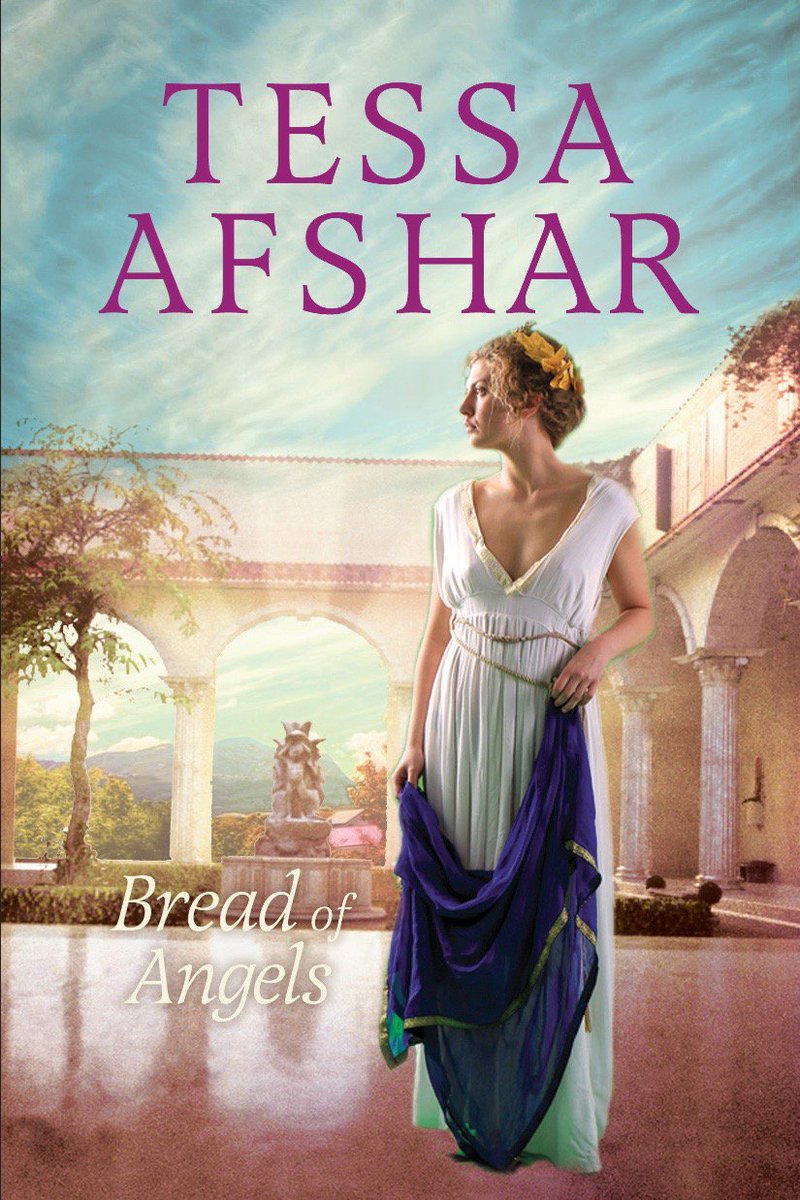 AFSHAR, TESSA
BREAD OF ANGELS
Purple. The foundation of an influential trade in a Roman world dominated by men. One woman rises up to take the reins of success in and incredible journey of courage, grit, and friendship. And along the way, she changes the world.
But before she becomes Lydia, seller of purple, she is simply a merchant's daughter who loves three things: her father, her ancestral home, and making dye. Then unbearable betrayal robs her of nearly everything.
With only her father's secret formulas left, Lydia flees to Philippi and struggles to establish a business on her own. Determination and serendipitous acquaintances -- along with her father's precious dye formula -- help her become one of the city's preeminent merchants. But fear lingers in every shadow, until Lydia meets the apostle Paul and hears his message of hope, becoming the first Christian in all of Europe. Still, Lydia can't outrun her secrets forever, and when past and present collide, she must either stand firm and trust in her fledgling faith or succumb to the fear that has ruled her life.
My Review:
Outstanding! I'm still marveling over the way this author brings events in the bible to life. Once I finished I had to rush to my bible and read the brief account of Lydia in Acts. Here's where the marveling comes in -- because Afshar has created an enthralling story around Lydia that seems so real, so plausible and completely honors scripture, though it obviously embellishes it. But in doing so, the author shows how the hand of God can work evil for good in the most spectacular way.
I was totally captivated by Lydia -- felt a connection with her right from the start because we share a similar weakness -- the fear of making a mistake, the worry of subsequent consequences and the shadow of doubt that accompanies both. I am so encouraged by Lydia's story -- she faces tremendous trials but she learns and grows and becomes a woman of means. A woman who favors kindness and fairness over bitterness. And then she meets Paul and her life takes a dramatic turn.
I think I loved this part of the story the best. The way the author weaves scriptural accounts of Paul into Lydia's life. And though forgiveness plays a major part in a portion of this tale, I will admit to reveling in triumphant exultation when certain characters finally get their comeuppance. Guess that means more spiritual work is needed in my life! Which is exactly why I crave books like this one!
GIVEAWAY OPPORTUNITY:
If you would like a chance to win a copy of Bread of Angels, leave a comment below or email me at kavluvstoreadATyahooDOTca. If you add your email to a comment remember to use AT and DOT instead of @ and . in order to protect yourself from spammers. If you enter the draw via email, please add the title to the subject line so it's easier for me to spot your entry. Draw will be held and winner announced on Sunday November 5 2017. Offer open to International Readers. Good luck.