GIVEAWAY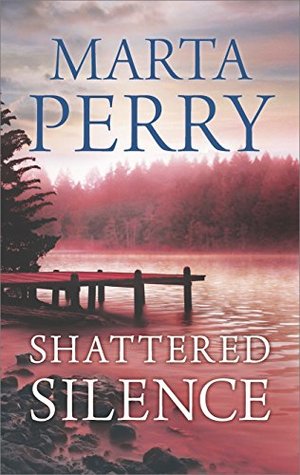 PERRY, MARTA
SHATTERED SILENCE
A woman on the run seeks sanctuary in a peaceful Pennsylvania Dutch community -- and finds a protector in the most unlikely of men...
One moment Rachel Hartline is secure in her career and community. The next, she's in the wrong place at the wrong time -- watching her ex-husband commit a crime that puts her in unfathomable danger. Fear and hurt send her home to an Amish farm and the family she's always trusted. But a private investigator is close behind -- and he may be a threat to her in more ways than one...
Cold, calculating Clint Mordan isn't convinced Rachel is as innocent in her ex-husband's schemes as she claims, but when her ex's enemies target Rachel, Clint is driven to keep her safe. Maybe the terror in her beautiful eyes and the target on her back aren't an act. But as his feelings toward her deepen, Clint realizes he's the only one who can keep Rachel alive in a game where only the killer knows the stakes.
My Review:
"Some secrets should never be kept."
Isn't that a great shiver-up-my-spine tag line? I can't get enough of Marta Perry's brand of romantic suspense! And she delivers another stellar read in this conclusion to her
Echo Falls
series.No worries if you haven't read
Echo of Danger
and
Sound of Fear
(though you really should!) because
Shattered Silence
reads fine as a standalone. And aren't those titles perfect for this genre?
You might say a series of unfortunate events places Rachel at exactly the wrong place at the wrong time and thrusts her into a world of danger and intrigue. Enter PI Clint -- cold, calculating and cynical. He's good at his job because he concentrates on just the facts...which are leading him to the conclusion that Rachel is up to her neck in her ex's illegal schemes. There's such a contrast between these two -- mild-mannered kindergarten teacher vs tough-as-nails cop. Let's just say their first encounter doesn't go well. :-)
When Rachel is threatened in her own home she flees -- heading for the one place that makes her feel safe -- her grandparent's farm. Although she was raised Englisch by her troubled mother, she spent carefree summers living Amish with her extended family. It is to them she turns to...and brings peril to their door.
Great suspense, an awkward, wary romance and plenty of action and tummy-whooshing moments as danger dogs their heals. And while not technically a Christian Fiction selection, Rachel's Amish family provides plenty of food for thought when it comes to faith and trust and living right. Like this sage advice from Grossmammi"
"Poor child. She spent her life looking for happiness. But happiness isn't something you find. It's something that comes along unexpected when you're doing the right thing."
(p 151)
GIVEAWAY OPPORTUNITY:
If you would like a chance to win a copy Shattered Silence, leave a comment below or email me at kavluvstoreadATyahooDOTca. If you add your email to a comment, remember to use AT and DOT instead of @ and . in order to protect yourself from spammers. If you enter the draw via email, please add the title to the subject line so it's easy to spot your entry. Draw will be held and winner announced on Sunday August 19 2018. Offer open to International Readers. Good luck!