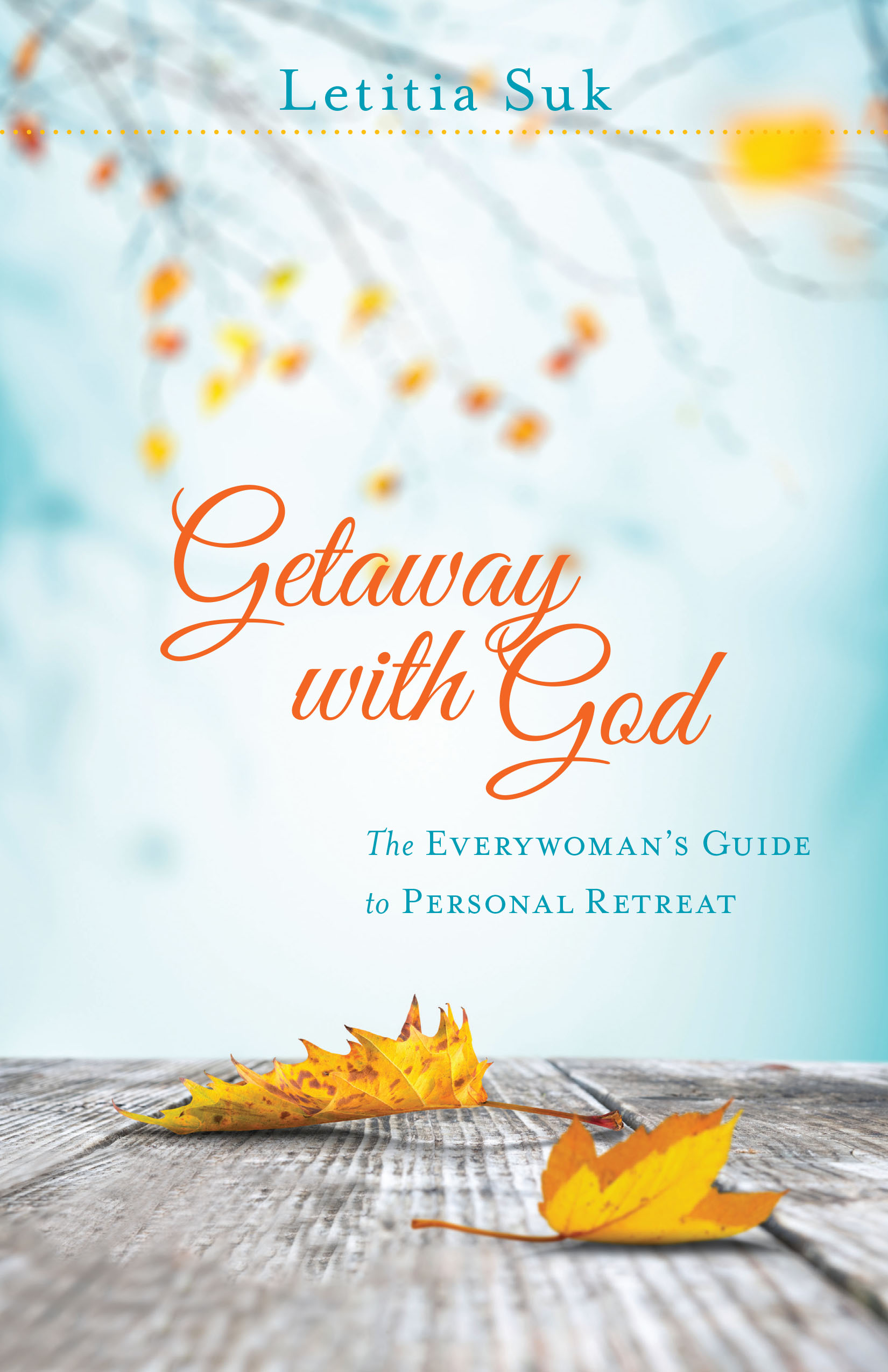 SUK, LETITIA
GETAWAY WITH GOD : THE EVERYWOMAN'S GUIDE TO PERSONAL RETREAT
What if a simple day away could transform your life?
Does spending time with God sound like just one more thing to check off as an ever-increasing to-do list? How are you supposed to fit in anything that threatens to be more time-consuming? Too often there's simply no room to experience the intimacy, grace and peace that God offers us.
Getaway with God does more than invite you to step away from life's pressures to take a personal retreat. It shows you exactly why you must -- for your safe and for you family's.
With grace and warmth, Letitia Suk provides step-by-step guidance and the necessary tools to enable any woman on any budget to plan time away whether it's a quick, half-day break or a weeklong time of restoration. You'll find detailed steps for preparation, including descriptions of different kinds of retreats and how to choose the best one for you, and you'll learn ways to bring the renewal you experience home with you. Practical appendixes identify retreat centers nationwide and provide exercises and prayers to kick-start your getaway with God.
No matter what your season in life, the time for retreat is now!
My Review:
This book came through my mail slot at the perfect time. I`d just come home from a women`s bible study group where we`d been focusing on prayer. The instructor encouraged us to find time each day to spend time with with God. A ripple of uneasy laughter circled the room. Participants were all ages, from college student to 80 something living in a senior residence. Comments flew fast and furious. No one, it seems had the time.
The college student was up to her eyeballs in finals and incredulous that the senior lady couldn`t pray all day and night if she wanted to. But that dear lady complained that her days were full of interruptions from fellow residents wanting her to join in activities and outings and by the time she was alone in her little apartment she fell asleep! The young mom of preschoolers said she was lucky to get a couple of minutes to shower before her husband came home from work and couldn`t believe that the recent empty-nester in our group pined for the days when her children were little enough to keep corralled at home. That had been her most productive praying and studying time. Now she seemed to be running errands for everyone in her life, including the university bound kids and had less time than every before.
A profound silence finally settled around the room until the instructor gently pointed out that it was up to us to make the time for prayer whatever season of life we were living in. So then I come home to this book lying on my doormat. Talk about inspired timing!
Suk compares a retreat to "
snuggling up to God and letting Him love on you."
(p.21) And it isn`t as daunting as you might think with this book as your guide. It is really well laid out with lots of practical advice and plenty of options since one size doesn`t fit all when it comes to personal retreats.
Easy-to-read and full of great tips, it`s clear the author wants women to succeed in their own personal `spiritual spa` day. And she`s practical too, providing step-by-step guides to different kinds of retreats. There`s a great Inductive Bible Study example that I`m going to incorporate into my daily scripture study, retreat or no retreat! An uplifting, doable guide to help any woman draw deeper into relationship with God.
My thanks to Litfuse Publicity Group and Kregel Publications for providing me with a copy of this book.
Enter today by clicking the icon below, but hurry! The giveaway ends on December 16. The winner will be announced December 19 on the Litfuse blog.