GIVEAWAY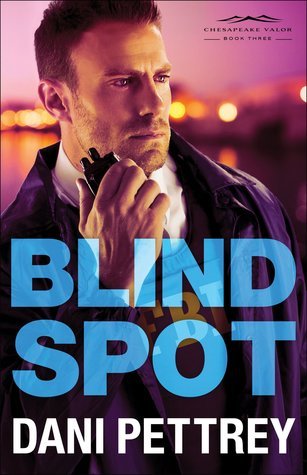 PETTREY, DANI
BLIND SPOT
The wrath is coming, but they don't know where -- or when.
"The wrath is coming" were the final words that FBI Agent Declan Grey heard the suicide bomber say. Now Declan is in the chase of his life -- but isn't sure exactly what he's chasing after or when the threat will be unleashed on American soil. When his investigation's best clue leads him to a closed immigrant community, he turns to Tanner Shaw for assistance. She's sought justice for refugees and the displaced around the world, and if there's anyone who can help him, it's Tanner.
Tanner Shaw his joined the FBI as a crisis counselor...meaning she now has more opportunity to butt heads with Declan. As they work together to uncover the mounting threat, the tension betwen them also includes a spark she can't deny -- and she's pretty sure Declan feels the same. But before anything more can develop, they find themselves in a race against time to stop the coming "wrath" that could cost thousands their lives.
My Review:
Warning : reader whiplash is inevitable. Book future chiropractor appointments accordingly. Because this is the most amazing, twisty-turny, gasp-out-loud, swoon-on-the-run read. That whoosh you hear? That's me finally releasing my pent up breath now that I've reached the end. I'm feeling rather light-headed and discombobulated so this review might not make any sense but I'll do my best.
First off this is the third book in Pettrey's
Chesapeake Valor
series and while you don't have to read the first two books I think you'll enjoy it more if you have. The author has been developing relationships and setting up a far-reaching suspense plot through these first three books. And, mercy, this is edge-of-your-seat stuff. I'm not sure if my heart can handle the fourth book. Of course I'll still read it. I just might need counseling afterwards.
One of the things I love the most about
Blind Spot
is that there's just as much romance as suspense. And it's there right from the very beginning. A desperate unrequited yearning that both Declan and Tanner try to keep at bay. They aren't very successful much to this reader's delight. And this has been developing over the course of the series so it's especially satisfying when this hero and heroine finally let their barriers down.
Tons of action, intriguing suspense (two different cases that involve heroes and heroines from previous books) and some gobsmackingly surprising revelations about Tanner Shaw will keep you feeling like you're riding a tilt-a-whirl right to the very last page....which is somewhat of a suspense cliffhanger. Anxiously waiting for
Dead Drift
which doesn't release until July 2018.
GIVEAWAY OPPORTUNITY:
If you would like a chance to win a copy of Blind Spot, leave a comment below or email me at kavluvstoreadATyahooDOTca. If you add your email to a comment, remember to use AT and DOT instead of @ and . in order to protect yourself from spammers. If you enter the draw via email, please add the title to the subject line so it's easy for me to spot your entry. Draw will be held and winner announced on Sunday December 17 2017. Offer open to International Readers. Good luck!